Racialized ministers in Justin Trudeau government are "disappointed" to learn about the blackface/ brownface photos of Trudeau, but nevertheless all accept his "sincere" apology and continue to portray him as a "champion of diversity and inclusion."
Here are the statements of five "racialized" ministers: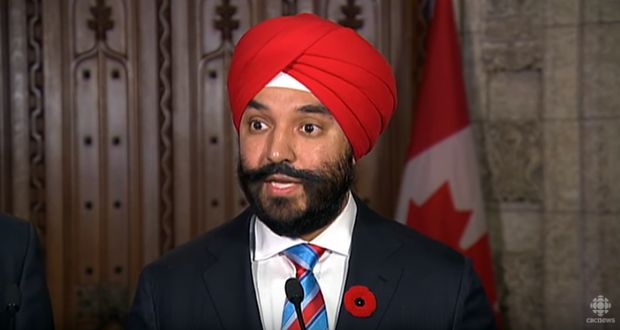 Navdeep Singh Bains, Minister of Innovation, Science and Economic Development (September 19, 2019):
These past 24 hours have been difficult. I'm of course, disappointed by the images that have surfaced, but having known Justin both personally and professionally for many years, I know he's a champion of diversity and inclusivity. Please see my full statement below.

Last night, I was disappointed to hear about the images most of you will now have seen. I listened carefully as the Prime Minister apologized sincerely and unequivocally. Like all of us, he has made mistakes in the past, and in front of all Canadians, he took full responsibility. I've known Mr. Trudeau both personally and professionally for a number of years, and I'm confident I know him well. And if you don't, his track record speaks for itself. Consistently, he's championed diversity and inclusivity, and he's always fought for marginalized Canadians. He has constantly stood up for all our rights — no matter our race, creed, gender or sexual orientation. But as he himself has acknowledged numerous times, "better is always possible", and I'm confident he will continue to live by these words — as we all should. I am proud to be a member of Team Trudeau, and everything we have accomplished for Canadians over the past four years, and I am hoping to earn your confidence so we can continue to build a more inclusive, fair and prosperous Canada.
Ahmed D. Hussen, Minister of Immigration, Refugees and Citizenship, (September 19, 2019):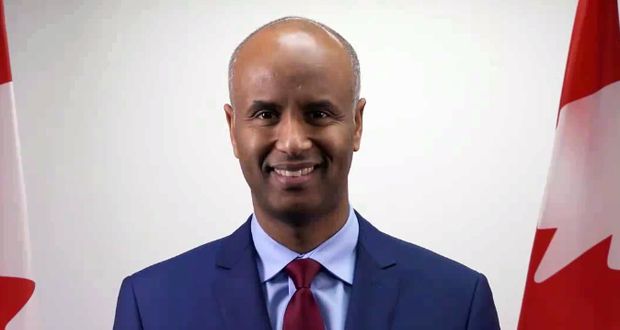 He is the first sitting Prime Minister to acknowledge that systemic racism exists in Canada. He committed Canada to recognize the United Nations Decade for People of African Descent and to carry out the obligations contained in that recognition. His leadership has resulted in a new Canadian Anti-Racism Strategy as well as dedicated funding to address challenges faced by Black Canadians.

I was disappointed by the blackface/brownface photos that have emerged recently in the media. They are hurtful images. I, like many of my constituents in York South-Weston, have dealt with racism in our daily lives. It is hurtful, it is disappointing, and it keeps Canadians of colour from achieving their full potential.

I am encouraged by the fact that Justin Trudeau has unequivocally apologized for his actions and acknowledged that his actions have hurt racialized Canadians. However, I, like most Canadians, recognize that a person can change and evolve over two decades.

Justin Trudeau's drive for a more inclusive Canada was one of the main reasons I ran for office under the Liberal banner in 2015. I saw his commitment to breaking down systemic barriers and fighting racism. I believed in it then and, having witnessed him in action over the past four years, I believe in it even more now.

But, there is more work to be done. A lot more. I have been speaking with local residents & civic leaders over the past two days, and my hope is that this national conversation will allow us as a country to better understand the experiences of racialized Canadians and to dedicate ourselves to fight racism and discrimination in our society.
Maryam Monsef, Minister of International Development and Minister for Women and Gender Equality (September 19, 2019):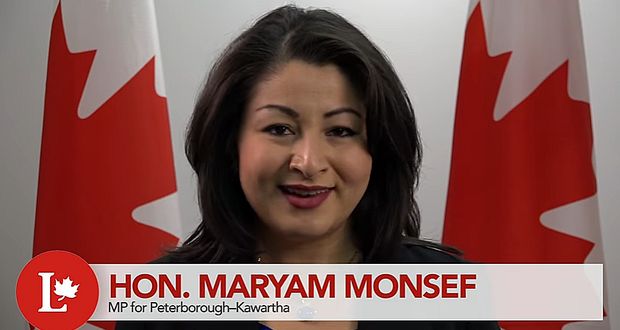 I wanted to share my thoughts regarding the photos of the Prime Minister. Like many of you I learned of the existence of the photos of the Prime Minister yesterday evening. I was surprised and disappointed. I understand that this is opening up fresh wounds for people who have experienced anti black and other forms of racism every day This is also reminding many of their own personal experiences with discrimination and exclusion While we may not always acknowledge It, our society is still dealing with a painful legacy of colonialism and racism.

I have never experienced anti-black racism But 1 have experienced a different kind of discrimination I have experienced It In my political career, In my personal life, online and online. I have been told to go back to my country and 1 have felt the indignity of exclusion. I've felt that hurt.

I am also proud to find In Canada. A country where we have the ability to address our wrongs, acknowledge our mistakes, and strive to move forward together.

What the Prime Minister did was wrong. He apologized to Canadians and took responsibility for his actions. That was the right thing to do. The Prime Minister also reached out to me directly to offer his apology.

Over the past four years I have had the opportunity to work closely with Justin Trudeau. I've seen him work tirelessly, behind closed doors and In the public eye to move our country forward. I have seen a man who has always demonstrated, through his words and his actions a sincere commitment to build a stronger, better, more Inclusive Canada.

For these reasons I have accepted his apology. I remain committed to budding a community where everyone is welcome, and where everyone feels like they belong.
==
Amarjeet Sohi, Minister of Natural Resources, (September 19, 2019)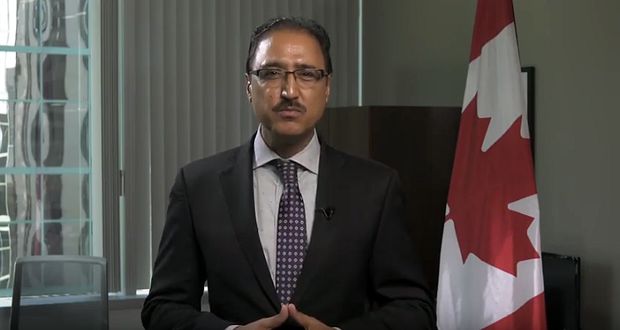 Please see my statement on the images of the Prime Minister that have surfaced over the last 24 hours:
I was very disheartened and disappointed to see these images. These indefensible images bring back many painful memories of racism that I and other racialized Canadians have experienced throughout our lives. The Prime Minister has sincerely apologized and expressed his regret. The Justin Trudeau that I have comet know over the last four year is a champion of diversity and inclusion, and a strong ally of racialized communities. From defending the rights of the LGBTQ community, to speaking up against Islamophobia, to increasing funding for anti-racism work, he has demonstrated this through his actions. I have spoken with the Prime Minister to convey my feelings and reiterated that we must redouble our efforts to end racism in this country. I have spent my life fighting racism — in my city and my country — and I will continue to do so because there is more work left to do.
Harjit Singh Sajjan, Minister of National Defence, (September 19, 2019):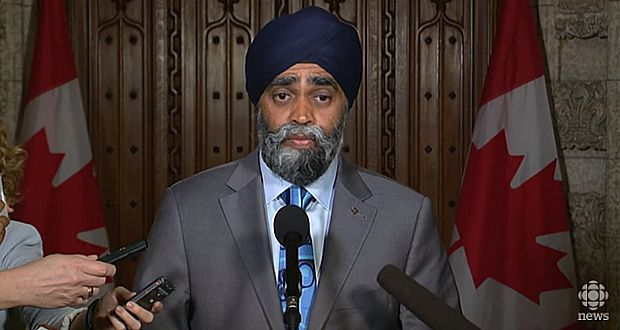 Many Canadians are disappointed by these images. Justin Trudeau has sincerely apologized for these actions & acknowledged that this was unacceptable. These photos do not represent the person he is now. I know Justin & the entire party will continue to build a more equal Canada.
Many Canadians are disappointed by these images. It was wrong then and it is wrong now. Justin has sincerely apologized for these actions and has acknowledged that this was unacceptable and that it caused pain to many communities. As I have gotten to know Justin, I know these photos do not represent the person he is now and I know how much he regrets it. He has shown through his actions that he stands up for diversity and demonstrated his commitment to an inclusive and accepting Canada. During this election, I hope that all Canadians will have a meaningful discussion about what work we can do to build a more equal country for every Canadian.