Senior Imam Yasir Qadhi uploaded a lecture on May 21,2022, "The Crisis of Marrying Outside the Faith" Muslims Marrying Non-Muslims Forbidden. Senior Imam Abu Ameenah Bilal Philips confirms the prohibition
The following are Excerpts are from Imam Yasir qadhi
I will Begin by stating the obvious and that is that there is no question from a legal Islamic perspective such a marriage is not a marriage there is just no room for reinterpretation. There is unanimous consensus that amongst all the scholars that when it comes to nikah a Muslim lady must marry a Muslim man.
We say unequivocally that any person who wants to come in and to change this law, we say no the Quran is explicit and the Sharia has come with what is called ijima or unanimous consensus.
Muslims marrying outside the faith is forbidden
So may Allah protect our families from ever having to face this crisis. It has been troubling my mind since yesterday the state of mind the most her emotional distress she was in the crisis and the trauma… And by the way these are members of our community practicing Muslims. This girl was brought up in a household that prayed five times a day and fasted Ramadan… So brothers and sisters what can we do to prevent such a situation… Do this by instilling Islamic values in our children raise them to love Allah and his messenger then there are going to be repercussions…
She was asking are these grandchildren going to be my grandchildren and I said "Marham wise yes but Sharia wise no" biologically yes they will be your grandchildren but not from the perspective of the Sharia
In this society fear does not work in this society the stick is not going to work
Females Marrying non-Muslims is Committing Adulatory for which the Penalty is Being Stoned to Death
Islam Q & A contextualizes the understanding of killing the female that commits adulatory.
"The fornicatress and the fornicator, flog each of them with a hundred stripes. Let not pity (compassion) withhold you in their case, in a punishment prescribed by Allaah, if you believe in Allaah and the Last Day. And let a party of the believers witness their punishment"
It was narrated that Buraydah ibn al-Haseeb said: A woman from Ghaamid, a branch of al-Azd, came and said: "O Messenger of Allaah, purify me!" He said, "Woe to you! Go back and seek the forgiveness of Allaah and repent to Him." She said: "I think that you intend to send me back as you sent Maa'iz ibn Maalik back." He said, "What has happened to you?" She said that she had become pregnant as a result of zina. He said: "Is it you (who has done that)?"  She said: "Yes." He said to her: "(You will not be punished) until you give birth to that which is in your womb." A man from among the Ansaar sponsored her [i.e., paid for her needs etc] until she delivered (the child). Then he (that Ansaari) came to the Prophet (peace and blessings of Allaah be upon him) and said: "The Ghaamidi woman has given birth to a child." He (the Prophet (peace and blessings of Allaah be upon him)) said: "Then we will not stone her and so leave her child with no one to nurse him." One of the Ansaar stood up and said: "O Messenger of Allaah, let me be responsible for ensuring that he is nursed." Then she was stoned to death.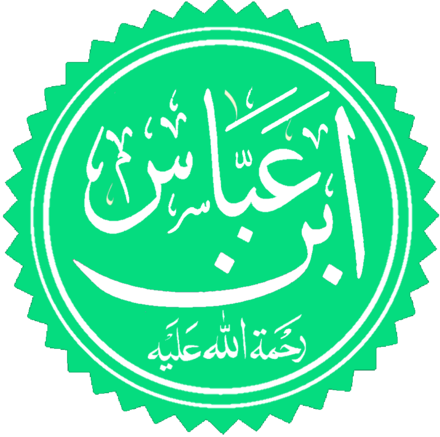 We find ourselves in a culture that is radically different from the culture from where we come.
This is my fatwa of a Muslim man marrying a Christian or a Jewish lady I think it's not allowed in this land I think it's only allowed in a Muslim Nation. this is my fatwa based upon my understanding of the Sharia. Ibin Abbas had the same fatwa that the concession for a Muslim man only applies when the society is Muslim. When the society is non-muslim we don't have this concession. Therefore we have to tell our young men we are not allowing you to marry outside of our faith. This is the fatwa I give…