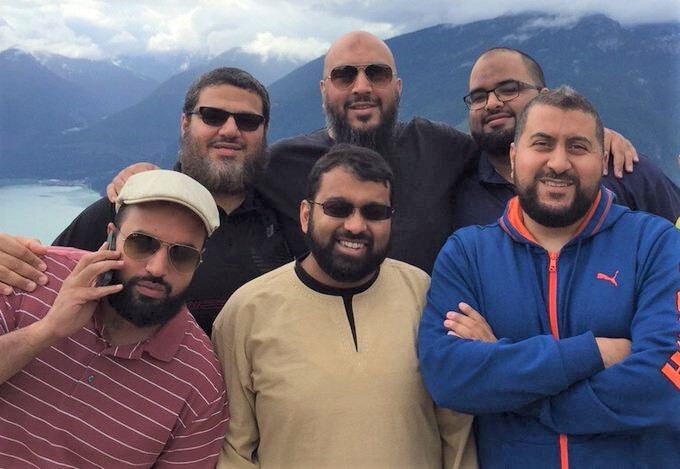 Shaykh Muhammad Alshareef, who spent several years living in Canada's capital, died in Dubai on Thursday at the age of 47. Mohammad Alshareef was born in Winnipeg in 1975, In 2002 he founded AlMaghrib Institute. He did this using what he had learned from Western civilization. In the last 20 years, AlMaghrib has expanded its presence to 40 cities around the world, with the institute's website saying they now have over 80,000 students. According to Shaykh Yasir Qadhi, AlMaghrib Institute, has graduated many hundreds of thousands of students. To many Muslim Alshareef Muhammad Almaghrib Institute is foundational to the establishment of Islam in the West.
However Calgary Imam and scholar Syed Soharwardy gave testimony in front of the Standing Senate Committee on National Security and Defense on February 2, 2015, Soharwardy said: To view official transcript
Basically they are U.S. organizations that are operating in Canada. One is called AlMaghrib Institute, the other is called AlKauthar Institute.,,, They are the ones who brainwash these young kids in lectures….when you develop an association with them — then the brainwashing begins. The shoe bomber in the United States attended AlMaghrib Institute lectures.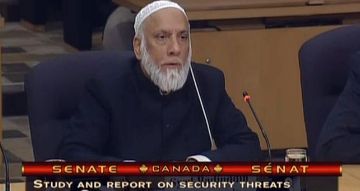 These people are given a very free hand in our universities and colleges. They are organizing lectures and seminars, but nobody will put a sign up that says "I am recruiting for al Qaeda or ISIL or ISIS." Nobody will come because they know they will be caught. It is happening, and I know 150 Canadians were fighting for ISIL there. Eighty have come back. This is a serious issue.
Yasir Qadhi Proud to be on the Board of AlMaghrib Institute
The following is a complete lecture given in June of 2022 days after the death of Shaykh Muhammad Alshareef.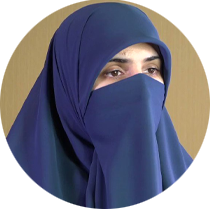 In 1994 I applied to the university of Medina, and when I got accepted there Muhammad Sharif was one year senior to me, so he was ahead of me by one year. And he was the first Arab Canadian American to graduate I was first you see American to graduate from the university of Medina, so we became very close friends, he became my mentor over there. We would meet almost every day …
And I remember vividly one day probably in 19 97 or something we were walking back to our respective colleges and he said to me you know I have a vision. When I go back to America I want to teach this knowledge to the people back there and I want to have an institute that will take that knowledge and somehow teach the youth of that generation of our general next generation..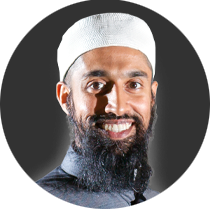 We have to synthesize bring the techniques of the West and watere down the advanced academics of the East and merge it together.
If we want to preserve academic Islam – if we want to preserve the deen – then we need to find a way that will inspire our youth and teach them in a manner that perhaps our the elders won't like, but we are not interested in what the elders. – And so he founded the Maghrib institute. And this was revolutionary at the time. He had so much pushback so much criticism.
He said we are going to hold classes not in the Masjid but in the colleges campuses. Where the youth go, where the students are. We are going to hire out academic halls. We're going to make PowerPoint presentations, hand out professional presentation like they would in corporate. And he started charging for it. This was the biggest heresy at the time. "I'm not charging for profit!" It's for the people to appreciate that they have to come on time and they are getting something that is worth more than they're paying. For, the problem comes when things are free people take it for granted. He had the mentality of the western world We're not going to produce scholars and Imams with weekend seminars. But our youth need to learn Islam. We have to make it entertaining and lively. Bringing quizzes for them to understand. Make PowerPoint slides. Make certain types of activities in the class. Make the class feel good to be Muslim. It was a little bit of as you call it edutainment, education and entertainment. Now traditionally the Ulama (senior scholars) balked.
But grace of God, the test of time, within a few years this institute changed the dynamics of dawa'h. We saw, I saw with my own eyes the very critics had to adapt these tactics. The very people who criticized began offering lessons in college campuses, charging, doing the same thing. Because numbers spoke success. There was nothing like AlMaghrib institute for at least a decade until the competitors came. And then others came along, and it's good competition. In that interim period we had not hundreds, not thousands, not even tens of thousands, hundreds of thousands of Muslims across the Western world. They were studying intense lessons in Aqeedah, Fiqh in Adab in Islamic history (conquest link link) in Tasfeer. I myself with the blessings of Allah, personally, I myself have taught over 100,000 people. That's 100,000 people in these, not 1 hour Holocaust no, two weekend seminars, full weekend seminars, intensive classes. You go into a lot of detail. 15 years I taught across the globe in Australia in Europe, across the country, in America, chapters opening up and for the first time our youth goes in college. Because we targeted colleges. Even though anybody could come. But it was college students the youth that we targeted we want them to come
I want our young people to love this deen (religion) to be feel proud of this deen
Huston's AlMaghrib Institute's Imam hosted by Salaheddin Islamic Centre said Jews "incurred the wrath of Allah"
In December 2014 and April 2012 Ahsan Hanif delivered sermons at Salaheddin Islamic Centre in Scarborough, Ontario.
In a lecture at Green Lane Masjid in London, UK entitled "The Cure & The Remedy: Lessons From Surah Al-Fatihah," Ahsan Hanif said (the video was published on Apr 13, 2012):
Those people who incurred the wrath of Allah, some of the scholars of tafseer [exegesis] said, they are the Jews or they are like the Jews. Those people who know the truth, yet they refuse to act in accordance to it. And the people who are misguided are like Christians,if a person was then to go and make dua [prayer, supplication] to other than Allah then he is like the Yahood [Jews], he is like the Jews.