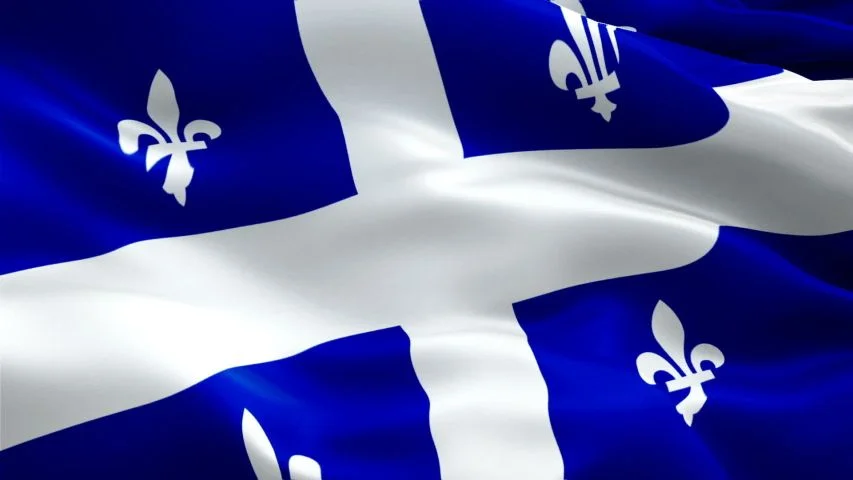 Following news reports about at least two Montreal-area schools allowing Muslim students to pray, Education Minister Bernard Drainville banned schools from offering dedicated prayers spaces, citing the province's policy on institutional secularism. June 14, 2023 The Canadian Press Quebec Bans Muslim Prayer
Quebec judge rejects request from Muslim group to suspend ban on school prayer rooms
The judge Granosik said there are "serious questions" about the constitutionality of the ban,
There is a head-on collision regarding the use of public space, between the prohibition of overt prayer and religious practice and the secular status of this space; it is a given that the infringement of religious freedom continues.
The plaintiff's situation is representative of many students and kids in elementary and high schools in Quebec who are now not able to freely practice their faiths.
Understand why Quebec Bans Muslim Prayer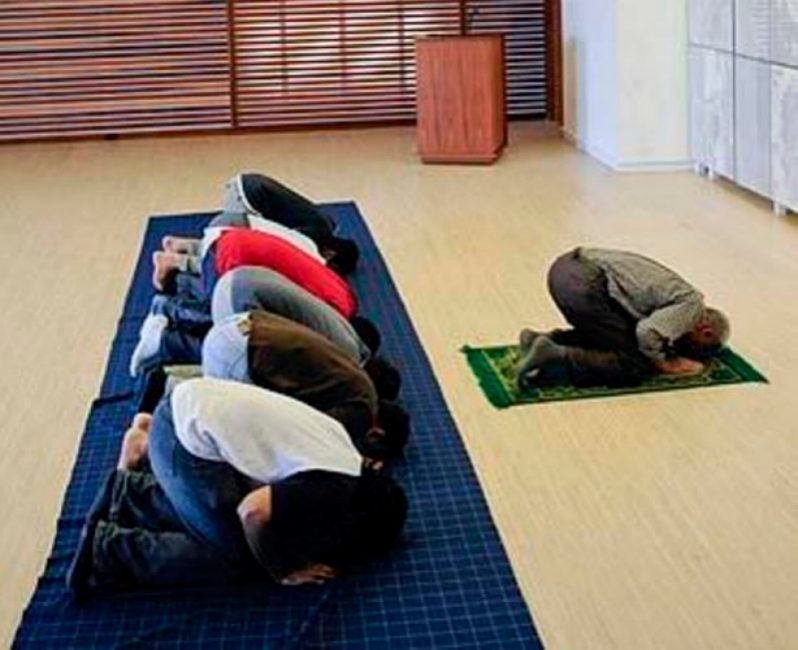 Imam Osman Haji Madad, Sahaba Masjid. Edmonton, Alberta:
Those who were cursed by Allah. Allah was angry at them and turned them into monkeys and pigs.
Imam Muhammed Alshareef is the founder and President of Huston (TX) based AlMaghrib Institute:
Who are those that evoked Allah's anger? That made Allah angry at them? And the Prophet, blessings, and peace of Allah be upon him, said: "Houm Al-Yahood" [Arabic], they are the Jews.
Mirzā Ghulām Ahmad, the leader and the founder of the Ahmadiyya Movement:
All commentators are agreed that those who incurred Divine wrath and those who went astray are the Jews and Christians respectively.

Commentary on The Holy Quran SURAH FATIHA (Volume 1, SURAH AL-FATIHA), (p. 338-340)
In a secular democratic country, no government should be telling anybody, much less children, how to pray," said NCCM CEO Stephen Brown. "Our children should not be contending with the state meddling in their spiritual lives. We cannot allow for the state to police our children in schools – a place where they should be learning and growing in a safe and supportive environment regardless of their religious background. This is why we will not stop until this Decree is struck down.
No actual evidence of irreparable harm
This Decree is hurting Quebec students. After the Decree was issued students have told us that their schools have prohibited them from praying at school all together," said Harini Sivalingam, Equality Program Director at the Canadian Civil Liberties Association. "Today we are in court to stand up for Quebec students. This Decree must be suspended due to the significant harm to children in Quebec schools.
In announcing the prayer space ban, Drainville had said that students would still be allowed to pray discreetly and silently.
But the two groups, NCCM & CCLA argued in court Tuesday that Muslim prayers require physical action and that students had felt excluded and demeaned for attempting to pray on school property.
Quebec Bans Muslim Prayer