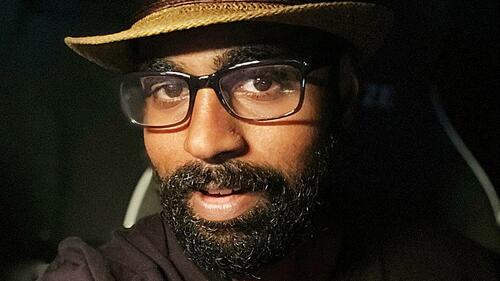 Manoj Subramaniam, among other things, painted swastikas onto his property and claimed he was being subjected to sustained harassment by far-right extremists. It was proven fake hate crime.
Manoj Subramaniam, a 33-year-old former local Green councilor in the German town of Erkelenz, alleged last July 2022 he had been subjected to sustained acts of harassment by anonymous right-wing extremists. He showed police evidence of the abuse he had received, which included a threatening letter with a razor blade inserted and a swastika drawn onto his vehicle in red paint. Link

A Litany of Fake "Hate Crimes" LINK
"Right-wing extremists are threatening political volunteers to silence them. Thank you, Manoj Subramaniam, for not being silent and raising your voice," stated Lamya Kaddor, a member of the Bundestag
Subramaniam subsequently resigned from his position as a local councilor, and Erkelenz District Court issued the disgraced politician a penalty order of €3,600 for faking criminal offenses, a fine he appealed.
complaints against the court decision were finally withdrawn after a court ruled the amount of the fine to be final.
Subramaniam has since returned to his post as a local councilor despite the criminal conviction and fine being upheld by the appellate court.