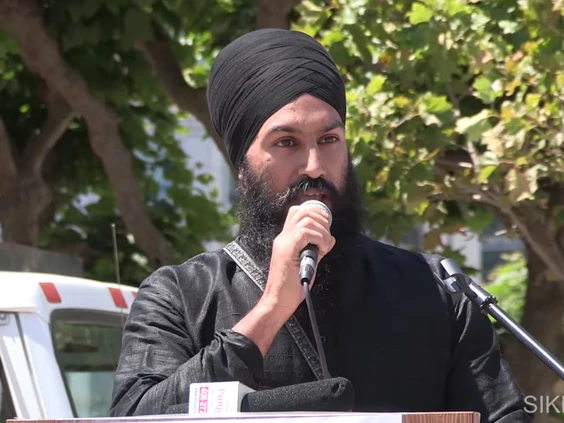 32 years after the bombing of Air India, Sikhs in Canada uphold chief bomber, Talwinder Parmar, as a martyred hero. His portrait is permanently displayed at major Sikh temples in Ontario and B.C Terry Milewski reports. NDP leader Jagmeet Singh visits these temples. Does Jagmeet Support Terrorism?
2015 rally in San Francisco Jagmeet Singh spoke at an event focused on Sikh sovereignty. Some argue his presence at such events should not be taken lightly.
Jagmeet Canadian NDP leader advocates for Khalistan
In February 2016, Singh appeared at an event organized by the U.K.-based National Sikh Youth Federation (NSYF). The NSYF advocates for an independent Khalistan.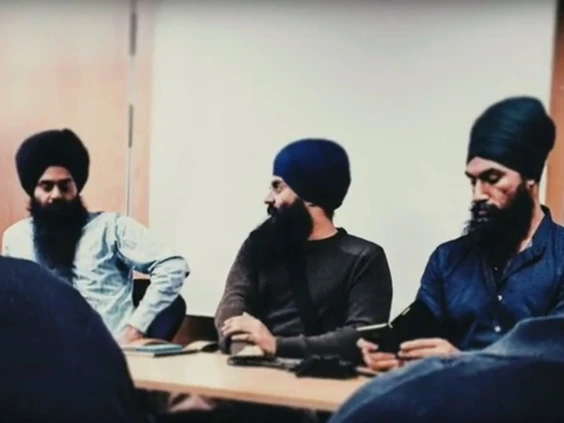 Balpreet Singh, legal counsel for the World Sikh Organization of Canada, said many Sikhs are interested in the concept of Khalistan, though not in actually creating a separate state. "These are discussions that happen all the time, and there's nothing wrong with that," he said. "It's not anything close to radicalism."
He expressed frustration at the recent focus on Sikh extremism, and said many Sikhs came to Canada in the 1980s and 1990s to escape persecution, and carried that trauma with them. "It's been difficult as a Sikh just to see my community under that eye of suspicion again," he said.
Jagmeet attended 2016 seminar with Sikh youth leader who advocated terrorism.
Globe & Mail published the following March. 2018
NDP Leader Jagmeet Singh participated in a pro-sovereignty seminar in 2016. He did this with the co-founder of the British-based National Sikh Youth Federation. This federation endorsed the use of political violence. as a "legitimate form of resistance."
In June of 2015, Mr. Singh, appeared on stage at a Khalistan rally in San Francisco. This rally featured a poster of Jarnail Bhindranwale, the leader of an extremist group. This group occupied the Golden Temple. The leader was killed in a shootout with the army after he had stockpiled weapons in the Golden Temple complex.
Does Jagmeet Support Terrorism?